Indoor Air Quality Products for Niagara County, NY
Have you ever wondered what's in your home's air? Most indoor air is contaminated with common pollutants and allergens like dust, dander, pollen, and mold. Drum Oil & Propane is pleased to offer a variety of air filtration and air purifier systems to help our customers in the Western New York area breathe easier with fresh, clean indoor air. Indoor air quality products can reduce, even eliminate, airborne pollutants, particles, bacteria, and pathogens. The result? Cleaner indoor air to help keep your family safe and healthy. Contact Drum Oil & Propane to get a quote on an air purification system to improve your indoor air quality today.
CONTACT US
Benefits of Using Indoor Air Quality Products
You may be thinking, do I really need an air purification system? Well, check out the benefits below to see for yourself! Indoor air quality products will help improve your home's indoor air quality and the quality of life for your family.
Remove bacteria, mold, and pathogens from indoor air and surfaces
Reduce airborne allergens, like pollen, dander, and dust
Relieve common health issues, such as sore throats, congestion, and asthma
Eliminate lingering odors and smells
---
Air Purification & Air Filtration Products We Carry
Drum Oil & Propane proudly installs a variety of the best indoor air quality products from the top manufacturers on the market. There are in-duct systems and portable systems available for homes with and without central forced-air heating and cooling systems.
Lennox Air Purification Systems
Lennox air purification and air filtration systems help to control allergens and contaminants in household air. Lennox is renowned as a quality HVAC brand that combines lasting quality with the latest technologies to create superior products.

Aprilaire Air Purifiers
Aprilaire produces many air purifiers to suit a range of budgets and household needs. In-duct air purifiers and room purifiers are available to suit homes with central duct systems and those without. Aprilaire air quality products are high-efficiency and high quality.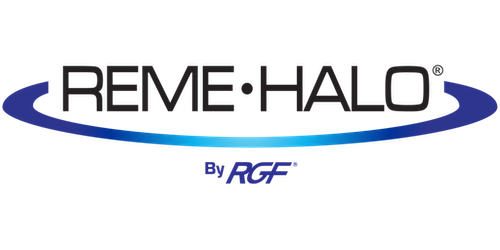 REME HALO® Whole Home In-Duct Air Purifiers
REME HALO® is an award-winning whole-home, in-duct air purifier from RGF. This air purifier can only be used in homes with central forced-air furnaces or central air conditioning systems. REME HALO® is designed to improve indoor air by reducing odors and air pollutants.
---
When you add an air purifier or air filtration system to your home, you're taking steps to improve your home's indoor air and your family's health. Contact Drum Oil & Propane to get an estimate on indoor air quality equipment for your home in the Western New York area. We're happy to talk you through the air purifier and air filtration systems we offer to help you find the one that best fits your needs. Contact us online or call 1 (877) DRUM-OIL.
GET AN AIR PURIFIER